Powder coatings
The powder coating gives workpieces uniform surfaces and a high level of protection against corrosion and weathering. In addition, a wide range of design options are available thanks to a wide range of colors and surfaces from matt to high-gloss and structured. We can coat workpiece sizes of up to 4 x 2 x 2 m on our modern and energy-efficient system.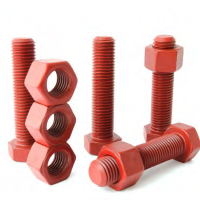 Pretreatment
Before the actual powder coating process can take place, the workpiece must be pretreated to remove paint, dirt and rust. Our coating system has a 5-stage, modern, fully automatic nanoceramic degreasing system. Through this pretreatment process, we achieve a high quality zinc-phosphate surface and thus optimal corrosion protection, as well as ideal adhesion conditions for the subsequent powder coating.
The advantages of powder coating at a glance:
high impact and scratch resistance

extremely weather resistant

high color fastness

free from solvents

short lead times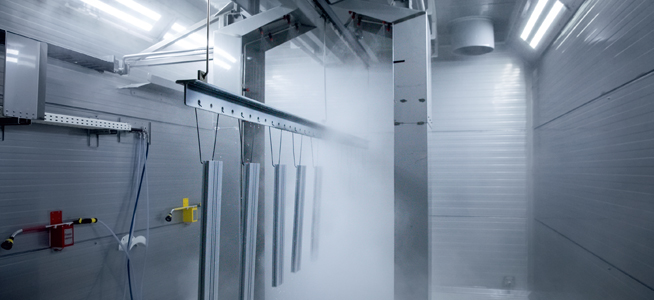 With our own fleet of vehicles, we are able to offer a pick-up and delivery service.